On November 15, 2021 by
Juan Bennett
With
0
Comments -
Main
Hello everyone! Wow it's been a hot minute since we last chatted, but no worry, I've got some interesting content for you today. Let's talk about Christmas shopping, and the effect the internet, and our terminally online behaviours, have had on how we select gifts for those we love, those we like, and those we tolerate. Sure, hopefully most of us aren't required to give presents to those we tolerate, but sometimes the office secret Santa doesn't work out in our favour!
I don't know about you, but back in the old days, maybe ten to fifteen years ago, I had a very specific ritual for my Christmas shopping. I would wake up very early, fuel up with coffee, and head to the largest shopping centre in my town. I spent the entire day trawling every shop, and every stall, and every pop-up, no corner passed by or item disregarded, until I had fulfilled every single present I needed to buy. The back of my car boot would be brimming with shopping bags, and the backseat, and my wallet (because back then cash was still far more accepted than card) was light as a feather. My shoulders also ached, so I would end the day with a massage appointment. It was a one and done kind of situation, and it worked perfectly. Just to ensure I wasn't stressed up until the day of, I spent the next day doing all the wrapping. And then it was just done! Yes, it was a whole day of dealing with throngs and hoards of people, shoving shoulders and waiting for a sales assistants to be free, and many, many coffee breaks.
Now, it goes a little differently. You start getting harassed with ads online from the start of November, and the ideas start running. It's all online now. You have to plan your orders early so they arrive in time, it's almost a failure if you end up in the shopping centre mid-December, because you had every tool and opportunity to get on this sooner. I don't like going out to shop physically because it feels like subpar options everywhere. And gosh, the effort to trawl. I want to just search for Christmas cracker UK and find it immediately, rather than wondering which store might have exactly what they have. But I suppose, on the flipside, sometimes you just don't know. I know we all have friends and family members that for the life of you, you just cannot brainstorm a good gift.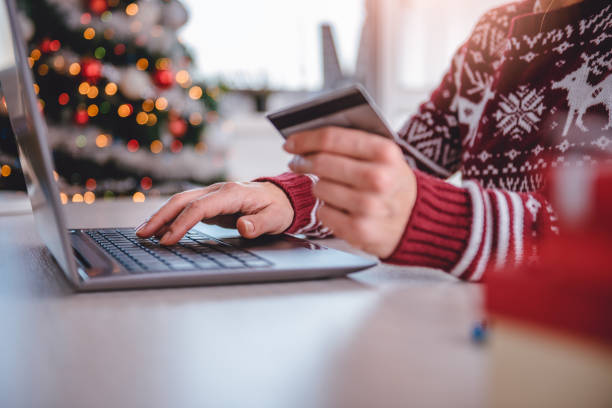 I guess this blog wasn't supposed to be so much an in-depth comparison and the opening for a discussion. How have you found the transition from in-store to online? Do you prefer it, or do you pine after times gone by? I know my parents still uphold the tradition, but my siblings went digital as soon as they possibly could. It's an interesting discourse, especially if your age doesn't match up to your habits! Leave a comment below and let's get chatting.